Executive Board
Our Executive Board is a group of students and community members who oversee the Hoofer Riding Club. This dedicated group of volunteers meets every first and third Wednesday of the month at Memorial Union. Meetings are open to the public!
Any Hoofer Riding Club member can join our Executive Board. Positions require various levels of commitment, and they can be a great way for even new members to become more involved.
President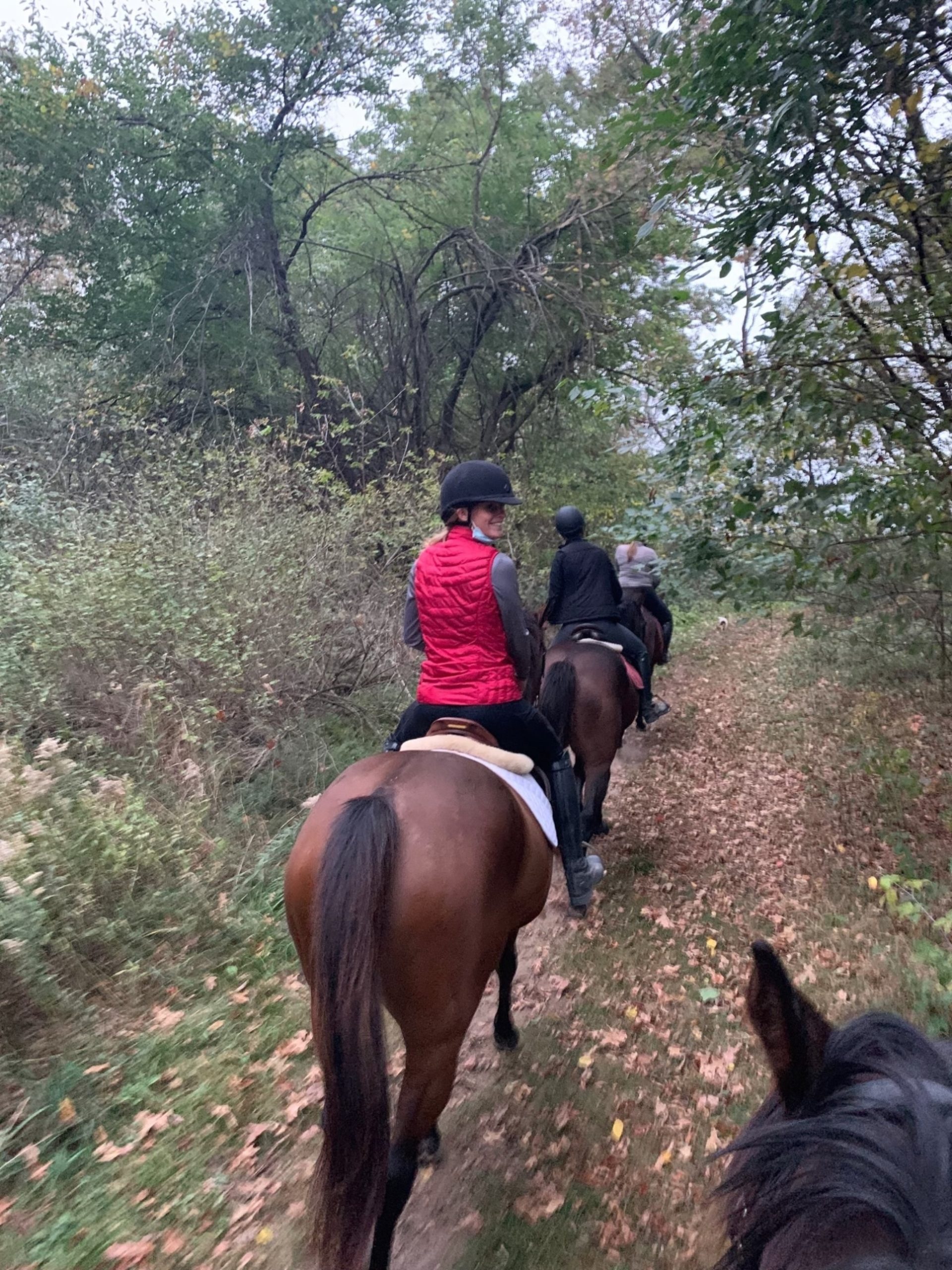 Chloe Roberts
As president of the Hoofer Riding Club, I am in charge of facilitating our bi-weekly meetings as well as encouraging our members to take advantage of all our advancement and educational opportunities. I also attend Hoofer Council Meetings and meet with our advisors on a regular basis. I am also able to direct you to the correct executive board member if you have any questions, comments, or concerns. You can get in touch with me at ridingpresident@hoofers.org.
My office hours are 11am - 1pm virtually on Fridays.

Office hours can also be found on the RecHub Events Calendar

Vice President of Internal Affairs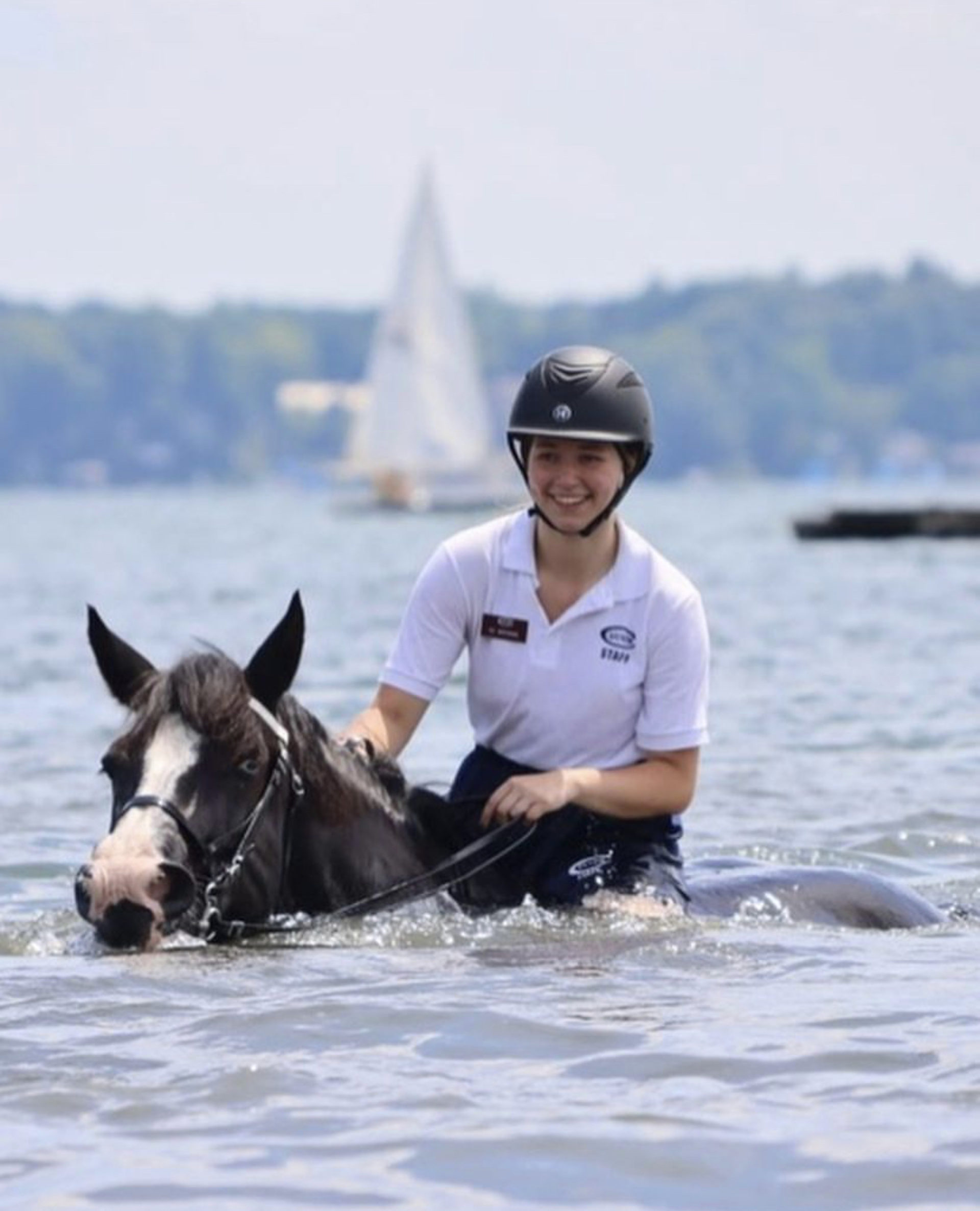 Kayleigh Westmore
Hi! I'm a junior from Ottawa, WI double majoring in Psychology and Social Welfare. I've been riding since I was a little girl and have shown hunter/jumper even before joining the Equestrian Team in Spring 2022. As our VP Internal Affairs I coordinate events for the club to go to as a group! I also make sure that Hoofer Riding and the Equestrian Team have things to do together to keep everyone intermingled since Hoofer Riding is the team's parent org.
You can get in touch with me with questions or ideas for events at vp@hooferriding.org!
Vice President of Finance
Mara Bunderson
I'm a sophomore from Sun Prairie, WI studying accounting with a certificate in Spanish. As VP Finance, I'm in charge of creating the club budget as well as maintaining financial records.
You can reach me at vpfinance@hooferriding.org.
Vice President of Administration & Marketing Coordinator
Hailey Stiles
Hello! I am a sophomore here at UW-Madison and am majoring in Journalism on the Strategic Communications track. My lifelong passion for horses and riding made joining the Hoofer Riding Club as a freshman an easy decision. As the VP of Administration, I compose the meeting minutes for each executive board meeting in order to ensure all members of the executive board are properly informed of all club affairs and important discussion.
You can get in touch with me at marketing@hooferriding.org.
Fundraising Coordinator
Ashley Haggard
I am a senior from Clarendon Hills, IL studying Community Nonprofit Leadership. As Fundraising Coordinator, I am responsible for raising money for our club to host events, create opportunities for riders, and more!
If you or someone you know would like to sponsor the Hoofer Riding Club or if you have a fundraising idea for us, let me know at fundraising@hooferriding.org.

Show and Clinic Coordinators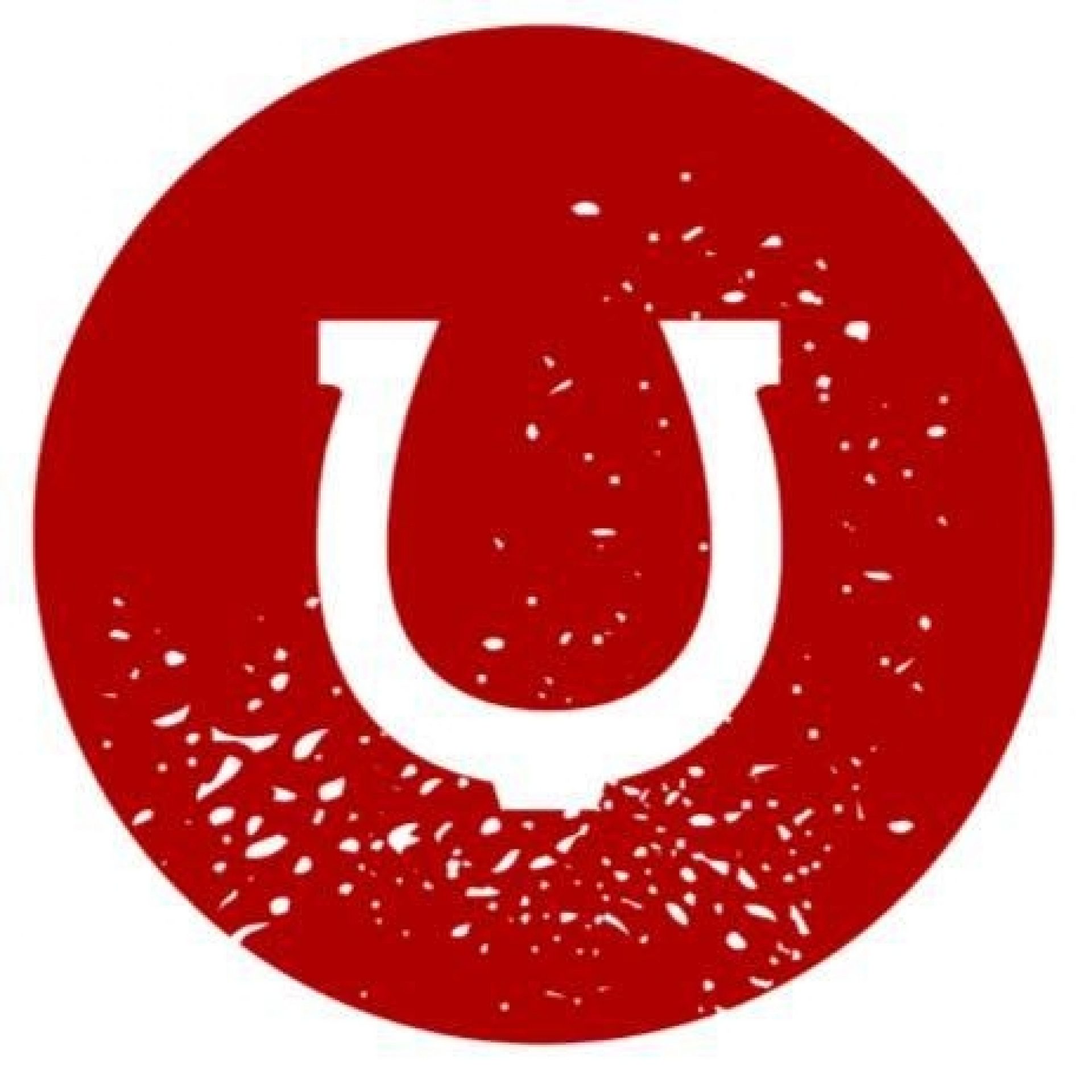 OPEN
HRC is looking for new Show & Clinic Coordinators. Show and Clinic Coordinators are responsible for organizing shows or clinics for the Hoofer community. Reach out to President Chloe Roberts at ridingpresident@hoofers.org with questions or interest!
Lesson Coordinator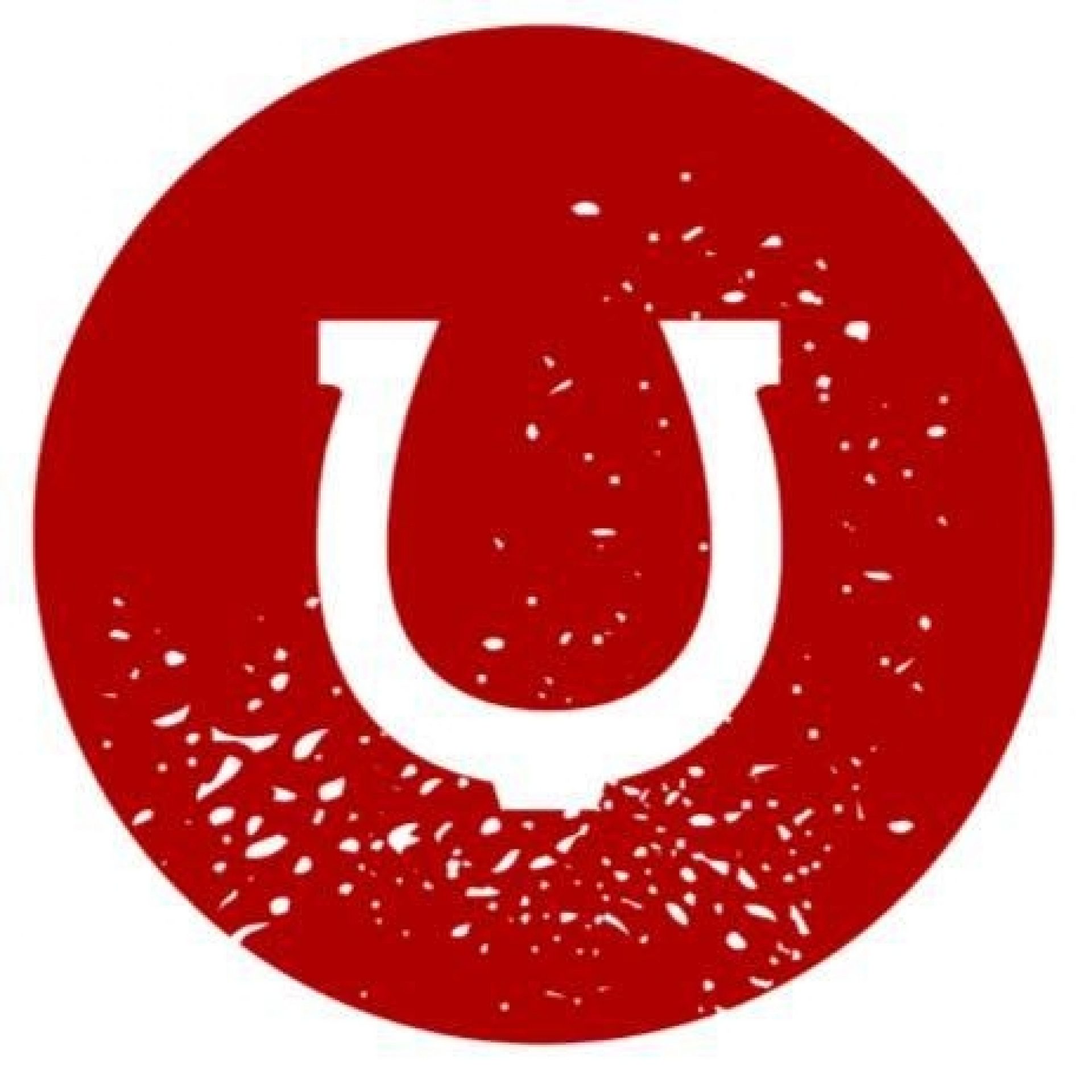 Dante Munn
Hi! I'm a sophomore from Chapel Hill, NC studying Dairy Science and Life Sciences Communication. I've been riding for about a year and joined the Equestrian Team last fall. As Lesson Coordinator, I oversee the club's lesson program and make connections with nearby barns for our members to lesson with!
Get in touch with me at lessons@hooferriding.org.
Community Outreach Coordinator
Natalie Sander
I'm Natalie and I am a junior from Mazomanie WI. I'm studying Agricultural Business Management and I am very excited to take over the Community Outreach Position! I plan to help members of the club feel a greater sense of community with each other by planning socials, events, outings, and learning opportunities. This is an exciting opportunity to grow connections with the larger equestrian community as well! I'm looking forward to a great year!
You can reach me at outreach@hooferriding.org.
Webmaster
Kat Baker
Hi! I'm a junior from Sheboygan, WI double majoring in Life Sciences Communication and Social Welfare, with certificates in Disability Rights & Services and Public Policy. I've been riding for a little over 12 years, and horses are such a huge part of my life. As Webmaster, I keep our website up to date with events and club updates. If you have any photos of club events, please feel free to email me at webmaster@hooferriding.org!


Hoofers Ambassador Liaison
Emily Abramson
Hi! I'm a sophomore from Potomac, Maryland studying Political Science and History. I started riding at age six and am now a member of both the Hoofer Riding Club and the Wisconsin Equestrian Team! As the club's ambassador liaison, I meet with members of Wisconsin Hoofers to bring ideas of how to incorporate the riding club into Hoofers events, as well as taking event ideas back to the riding club.
Team Representatives
Team President | Elaine West
I'm a senior from Mazomanie, WI majoring in Biology and Psychology while filling in the prerequisites for vet school. My long term goal is to be an equine veterinarian. I have been riding since I was four and have tried a variety of disciplines. I have primarily competed in hunters and equitation. Right now, I am dipping my toes into the world of eventing with my Missouri Fox trotter mare Laney. As president of the competitive equestrian team, my role is to lead meetings, delegate responsibility, and manage the administrative side of the team. I work closely with the captain, Jamie Fortunato, to keep all aspects of the team running smoothly.
Team Captain | Jamie Fortunato
I'm a senior from Connecticut studying Biology, with certificates in Global Health and Public Policy. I have been riding since I was 8 years old and have been showing around the East Coast in primarily Hunters and Equitation. I also love riding green horses! As Captain, I help our president Elaine run meetings, and at shows I help get riders ready to go into the show ring and feel confident as they head out!
Team Coach
Andi Bill
Advises club leaders and works in conjunction to manage club programming, as well as coaches the equestrian team for IHSA.
Andi has been riding since she was born, competing at Pony Finals every year from 1986 to 1995, and showing in the 3'6" equitation through her remaining years as a junior. She attended Mount Holyoke College and competed on their IHSA team, serving as captain her junior and senior years. It was at Mount Holyoke that Andi discovered that she enjoys teaching as much as she enjoys riding! Andi now owns Sugar Creek Stables LLC, teaching both hunt seat and dressage lessons.
Volunteer Assistant Team Coach
Abby Douglas
Abby Douglas has been riding since she was eight years old, and was initially trained in the Western discipline. She came to UW-Madison for college and joined the Hoofer Riding Club. Here she learned to ride English and has been jumping for the past six years. She believes there are many similarities between the two disciplines and uses her knowledge of both to become a strong rider and instructor.