Team Executive Board
The Hoofer Riding Club is the parent organization to the Wisconsin Equestrian Team. Meet the executive board!
President
Elaine West
I'm a senior from Mazomanie, WI majoring in Biology and Psychology while filling in the prerequisites for vet school. My long term goal is to be an equine veterinarian. I have been riding since I was four and have tried a variety of disciplines. I have primarily competed in hunters and equitation. Right now, I am dipping my toes into the world of eventing with my Missouri Fox trotter mare Laney. As president of the competitive equestrian team, my role is to lead meetings, delegate responsibility, and manage the administrative side of the team. I work closely with the captain, Jamie Fortunato, to keep all aspects of the team running smoothly.
Captain
Jamie Fortunato
I'm a senior from Connecticut studying Biology, with certificates in Global Health and Public Policy. I have been riding since I was 8 years old and have been showing around the East Coast in primarily Hunters and Equitation. I also love riding green horses! As Captain, I help our president Elaine run meetings, and at shows I help get riders ready to go into the show ring and feel confident as they head out!

Vice President
Grace Kessler
I'm a senior from Edina, MN studying Neurobiology with a certificate in Global Health. As Vice President, I'm in charge of coordinating the team's transportation for tryouts, weekly lessons, and shows! I also arrange lodging for away shows, and after every team meeting I send out detailed meeting minutes.

Treasurer
Mara Bunderson

I'm a sophomore from Sun Prairie, WI studying accounting with a certificate in Spanish. As Treasurer, I'm in charge of the team's budget and maintaining financial records.
Show Chairs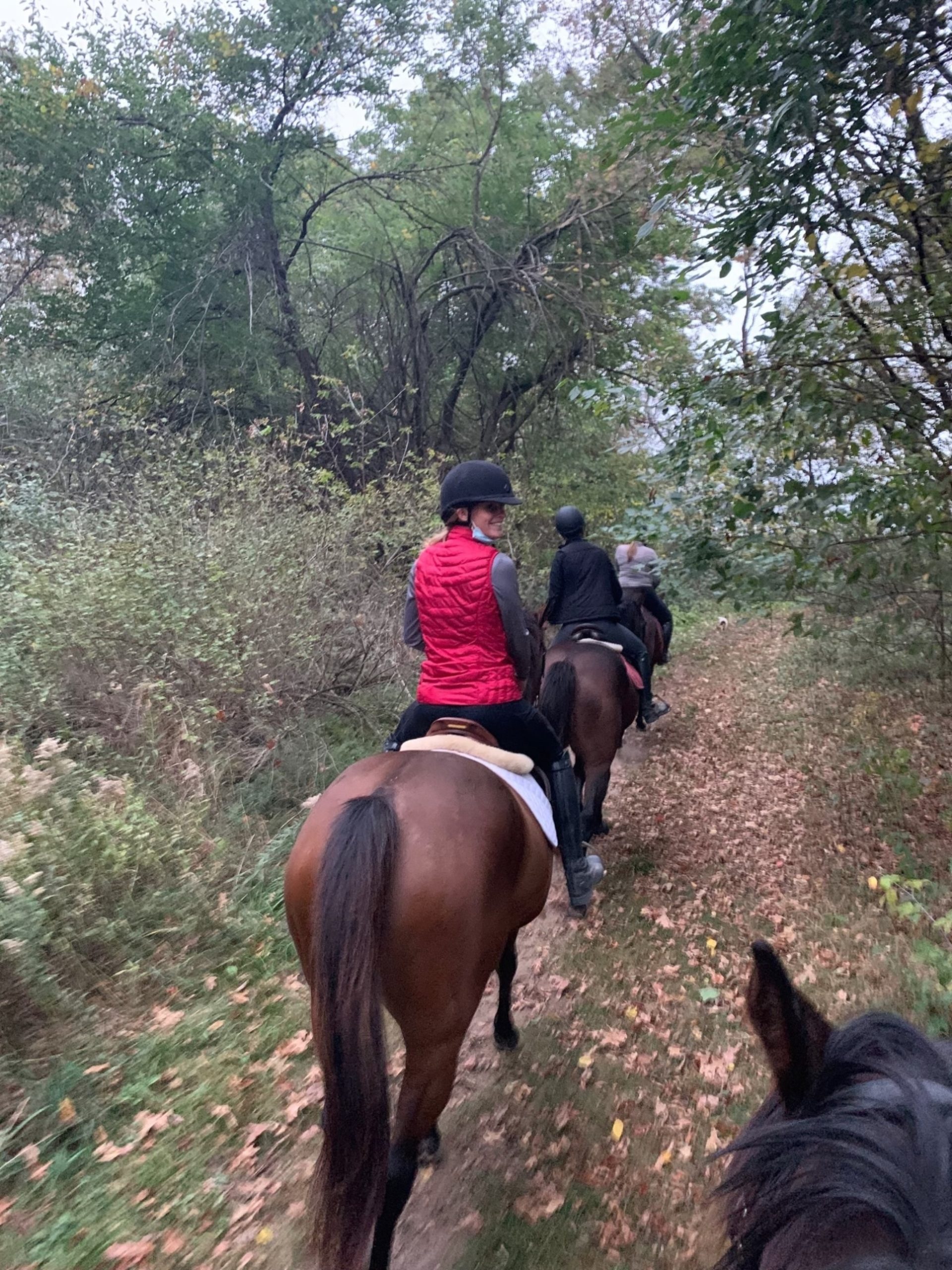 Chloe Roberts | Regional Correspondent
Hi! I'm a senior from Columbus, WI studying Political Science and Classics. I have been riding since I was about four years old, and I joined the team as a freshman. As the Regional Correspondent Show Chair, I help plan our shows by finding judges and horses, and help make sure everything runs smoothly the weekend of the show.
Julia Prouse | Barn Manager
I'm a sophomore from Beloit, WI majoring in Biochemistry. I'm so excited to be the new Show Chair Barn Manager for the 2022-23 year! I'll be helping to coordinate horses and horse use for the home shows, as well as making sure all the ponies are well taken care of and happy while they're under our care!
Kat Baker | Secretary
Hi! I'm a junior from Sheboygan, WI double majoring in Life Sciences Communication and Social Welfare with certificates in Disability Rights & Services and Public Policy. I've been riding for about 12 years, and being able to ride competitively while I'm in college is a long-time dream come true! As Show Chair Secretary, I handle the bulk of the paperwork that comes with hosting our home show. I also ensure IHSA compliance of our show and handle things like ribbons & awards for riders and the horse draws.

Fundraising Chairs
Ashley Haggard
I am a senior from Clarendon Hills, IL studying Community Nonprofit Leadership. As one of our Fundraising Chairs, I am responsible for raising money for our team to help fund rider scholarships, show fees, and more!
Kyra O'Malley
I'm a junior from Eagan, MN studying Computer Science and Music. I've been riding since I was 10 and joined the team last year! As one of our Fundraising Chairs, I help to raise money to support all the team's activities.

Social Chairs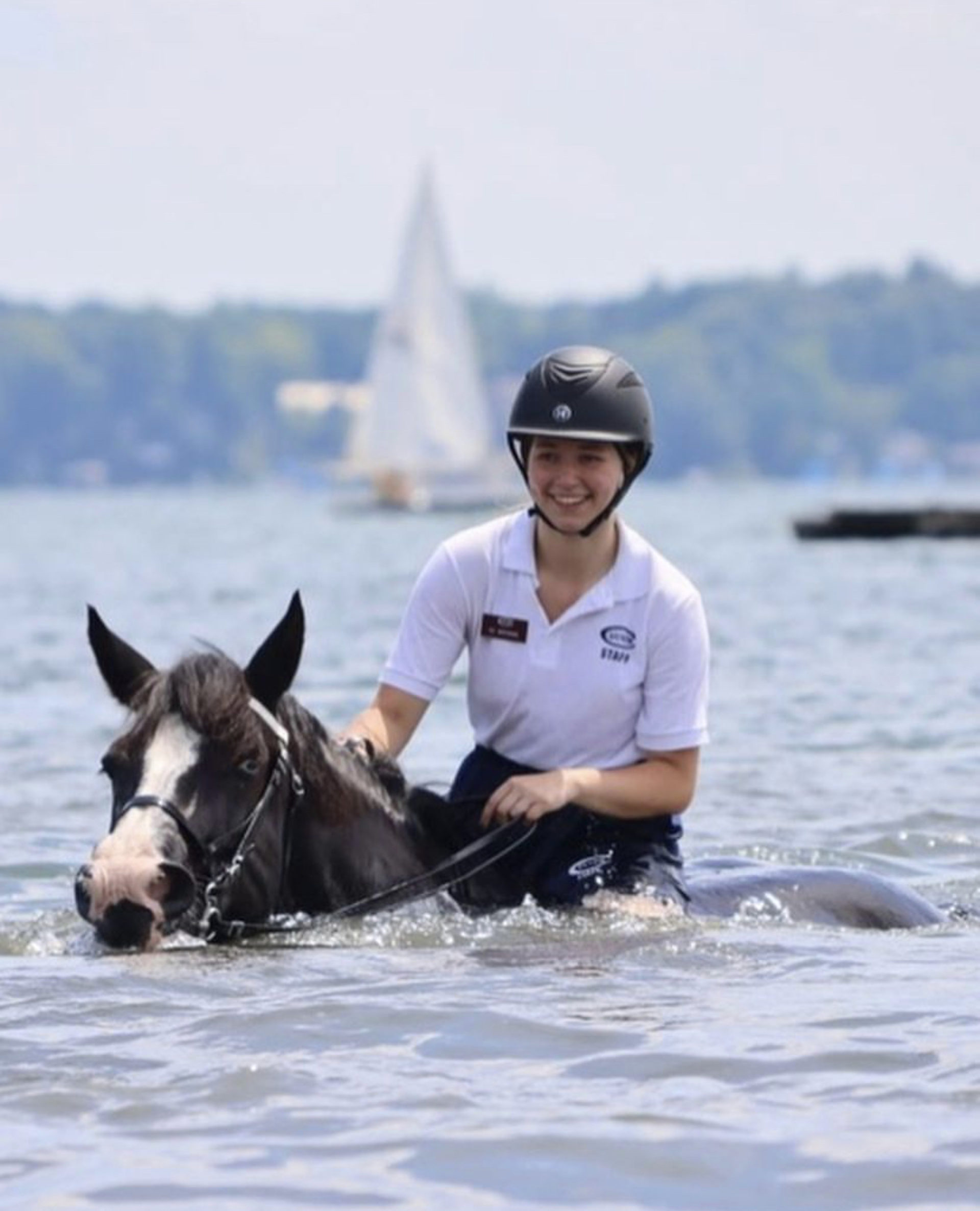 Kayleigh Westmore
Hi! I'm a junior from Ottawa, WI double majoring in Psychology and Social Welfare. I've been riding since I was a little girl and have shown hunter/jumper even before joining the team. I joined the team last spring, and as a social chair I work with my partner to coordinate social events for team bonding!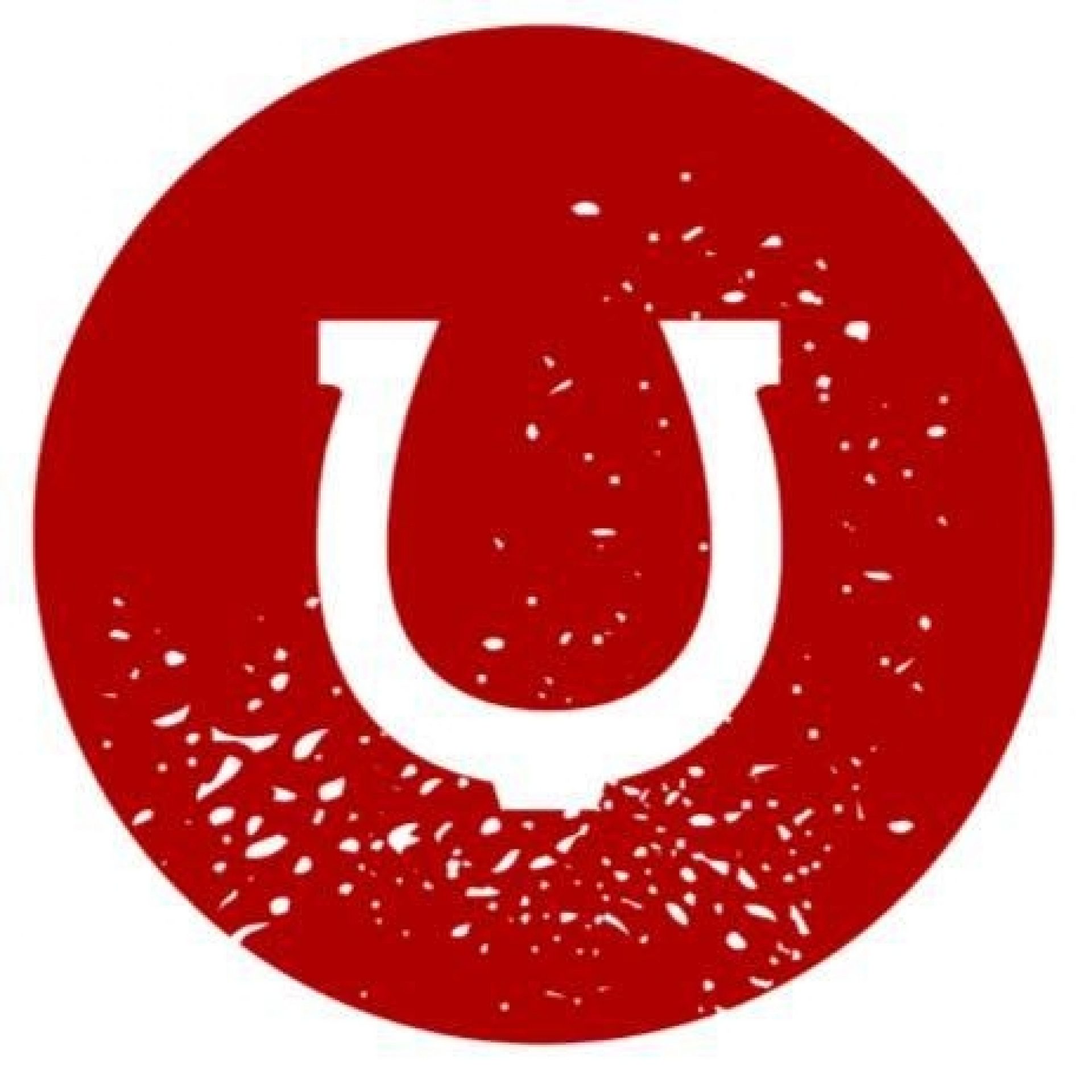 Dante Munn

Hi! I'm a sophomore from Chapel Hill, NC studying Dairy Science and Life Sciences Communication. I've been riding for about a year, and as one of the team's social chairs I organize social events for the team!
Webmaster
Grace Sandretti
I'm a sophomore from Washington, DC and am at UW-Madison to study International Studies, specifically global security. As Webmaster, I run the team's Instagram, Facebook, and TikTok accounts, as well as the website. This year I am hoping to expand the responsibilities in this position with the new TikTok account and produce more content for the team! I am also looking to get more creative with our posts and create some fun content.